Hungry for quick, delicious meals that don't skimp on taste? In our kitchen, we believe that five minutes is all it takes to whip up a great meal. 
Minimal prep, hearty dishes packed with flavour, and perfectly cooked rice—it doesn't get better than this! From sizzling stir fry to the ultimate comfort of creamy rice pudding, we've got you covered. These recipes are designed with your busy schedule in mind, so you never need to stress in the kitchen. 
Chicken Recipes That Charm 
There are few combinations more classic than chicken and rice. It's a common culinary duo around the world, so we'll cover a couple of quick and delicious recipes that highlight international flavours. With just a few minutes of your time, you'll have a restaurant-quality meal!
Bring Italian flavours into the kitchen in no time with 5-Minute Alfredo Chicken and Rice. This creamy dish is prepared easily thanks to Minute Rice® Instant Jasmine Rice, shredded rotisserie chicken, and store-bought Alfredo sauce. All you need to do is combine, and you're good to go with a tasty and impressively simple meal! This dish fits into your busiest days while providing the essence of comfort food.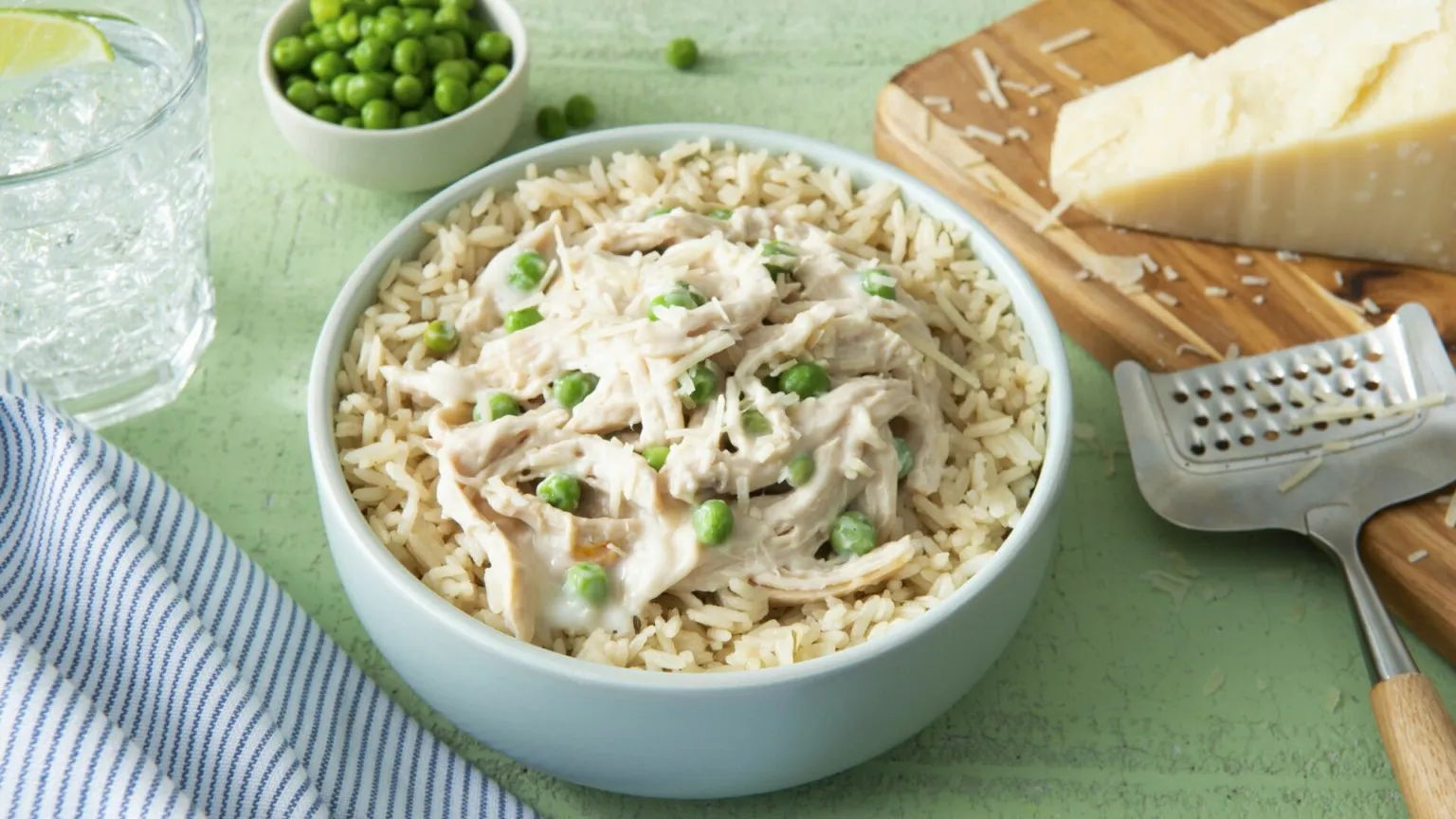 You can't think of chicken and rice without thinking about a classic stir fry. In the hustle and bustle of everyday life, sometimes a sizzling stir-fry is just what you need! It's a perfect go-to for a weeknight dinner, especially when you can't be bothered to spend 20+ minutes cooking something up. 
With our Vegetable Chicken Stir Fry, you'll have a delicious dish on the table in only five minutes! This quick chicken stir-fry combines tender strips of chicken with crisp vegetables in a savoury sauce.
Fried Favourites
Who can resist fried foods? But to make things easier and healthier without the added oil, Minute Rice® has got you covered with satisfying recipes made completely in the microwave! And the best part is that dishes will be ready before you can say "takeout". 
Fried rice is always a great choice, and there's no need to break out the wok for this one—our Microwave Fried Rice is a convenient and guilt-free indulgence. This dish has it all: no active cooking required, but packed with loads of flavour. Made with Minute Rice® Ready to Serve White Cups, vegetables, soy sauce, and eggs, it's a must for busy weeknights!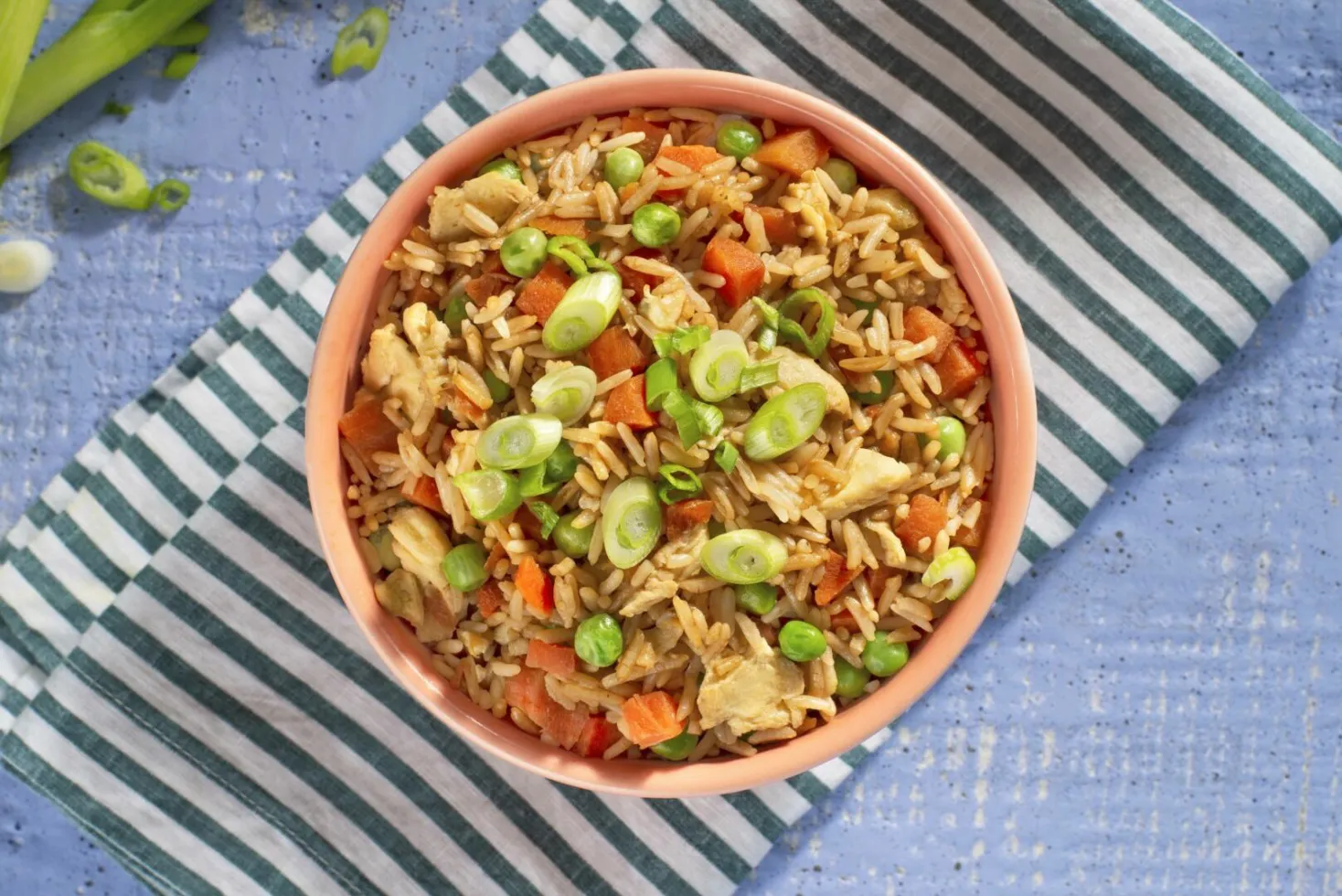 For a similar but more creative and equally easy meal, our Microwave Egg Fried Rice is sure to hit the spot. Minute Rice® makes meals easy with Ready to Serve rice cups, so all you need is a microwave and a few ingredients. 
In just five minutes, you can whip up a weeknight dinner that will have you going back for seconds. This fried rice dish uses coleslaw mix, peas, soy sauce, and Sriracha for a blend of delicious flavours that go perfectly with Jasmine Rice Cups. Who needs takeout when you have Minute Rice®?
Quick but Elegant Dinners
Life can get really busy really fast, and that's when you just want an easy dinner without making a fuss in the kitchen. There's where Minute Rice® comes in—sophistication meets speed in our recipes to offer the best of everyday dining. 
You can never go wrong with breakfast for dinner! Our Easy Cheesy Rice Omelette is a great choice—a satisfying dish made of only four wholesome, simple ingredients that come together in just five minutes.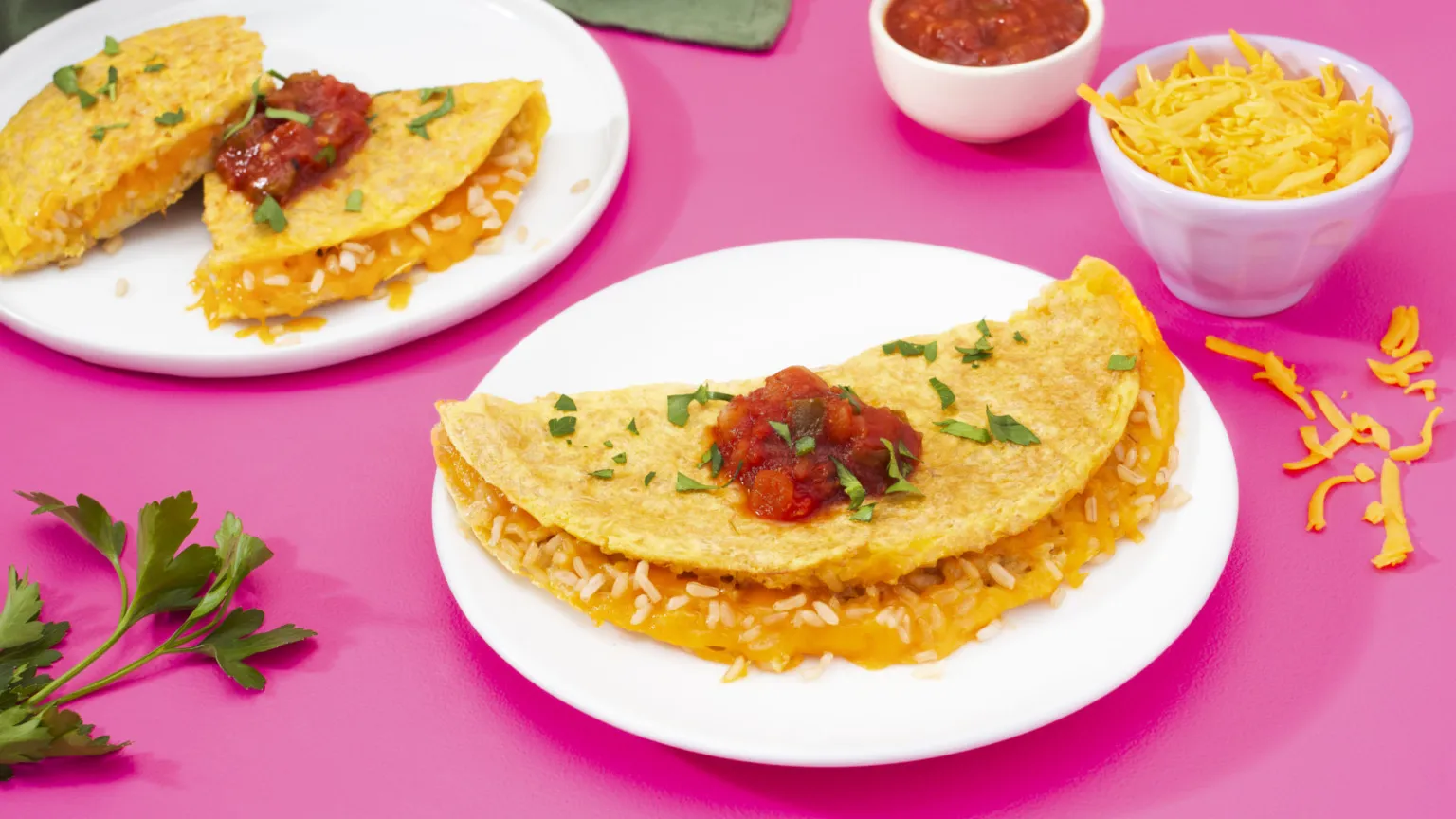 For some inspiration that doubles as lunch and dinner, look no further than a vegetarian-friendly Classic Rice Salad. It can be a hearty entree or side dish, and you can easily add protein to make it even more satisfying. 
Looking for something a little more exotic? Add some international flavours to your dinners with an easy Korean Style Rice Bowl. This dish is made in the microwave, so no need to worry about dirtying pots and pans! There's an added kick with gochujang, or Korean chili pepper paste, and savoury flavour with soy sauce and optional sesame oil. 
Easy Desserts
We've seen that rice-based entrees and side dishes can be as simple as they are delicious, so why stop there? There are so many sweet treats you can whip up without demanding hours in the kitchen. 
Rice pudding is one of life's simple pleasures! There are few things more comforting than Vanilla Rice Pudding, with Minute Rice®, warm milk, cinnamon, and vanilla. This classic dessert is simply a must-try, and it's oh-so-easy to customize to your liking. 
For more tropical flavours, Mom's Glorified Rice is sure to impress and won't cause any stress in the kitchen. It's the perfect mix of creamy and fruity to make a delicious sweet treat in under 10 minutes. With fluffy Instant White Rice, marshmallows, frozen whipped topping, and tropical fruit, what's not to love?
Check out our website for more delicious recipes that'll transform your perception of easy dining, with all dishes being ready in a matter of minutes. Happy cooking!