Who ever said using seasonal ingredients is time-consuming? It isn't at all! Not when you know what to do. So, as the leaves fall from the trees, the air gets crisper and the temperature drops, it's time to embrace the opportunity to bring the freshest ingredients into your kitchen.
With Minute Rice®, cooking with seasonal ingredients couldn't be easier. Come and join us as we take you on a tour of what's in season and how to turn those ingredients into simple yet impressive meals. Sure, we know you're busy, but you'll be surprised at how little effort is required to prepare these quick and easy recipes that make the most of fall flavours.
Top 10 Tips for Using Seasonal Ingredients in Rice Recipes
Roast root veggies for a sweet, earthy flavour.

Sauté greens like kale or spinach for nutrients.

Dice apples, pears, or cranberries for sweetness.

Add warmth with cinnamon or nutmeg.

Toast nuts for a delightful crunch.

Drizzle maple syrup for fall vibes.

Garnish with fresh herbs like cilantro or rosemary.

Mash or cube roasted squash for creaminess.

Caramelize onions for depth.

Use broth instead of water for richness.



Fall Harvest Vegetables
First up, let's take a look at something simple and time-saving, but also hearty and nutritious. We're talking about this Wild Rice Butternut Squash and Kale Salad. Though it already contains delicious butternut squash, you can make it even more seasonal by adding some roasted pumpkin seeds then top it off with a drizzle of maple syrup.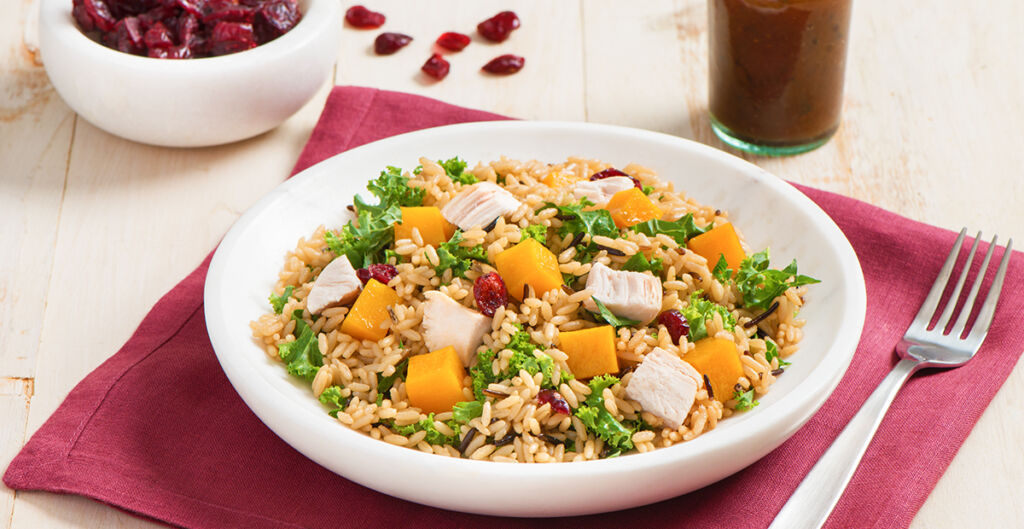 Another way to enjoy some veggies while they're in their finest form is by preparing these Maple Teriyaki Meatballs with Veggies and Rice. Yes, it's packed with seasonal vegetables, but feel free to swap them out for some roasted Brussels sprouts and sweet potatoes for another delicious seasonal twist.
If you're a foodie, fall just wouldn't be fall without a comforting classic such as these Classic Stuffed Peppers. This irresistible little bundle of ground meat, rice and tomatoes is simply baked to perfection. You can use red, yellow or orange bell peppers to be extra seasonal.
For those experimental types who also like to keep their kitchen escapades quick and easy, this one's for you. Our 10 Minute Vegetable and Rice Medley is easily customizable, which is great news for those who don't like to play by the book but instead see what veggies just happen to be in the fridge. 
Fresh Herbs and Fall Fruits
Fall is also a time for fresh and herbaceous flavours that you can add to your meals with in-season herbs and fruits. You can do so with a warm and comforting dish to get you through the drop in temperature, such as this Creamy Thai Soup. With coconut milk and Thai herbs, you can up the freshness with some cilantro or a sprinkle of Thai basil.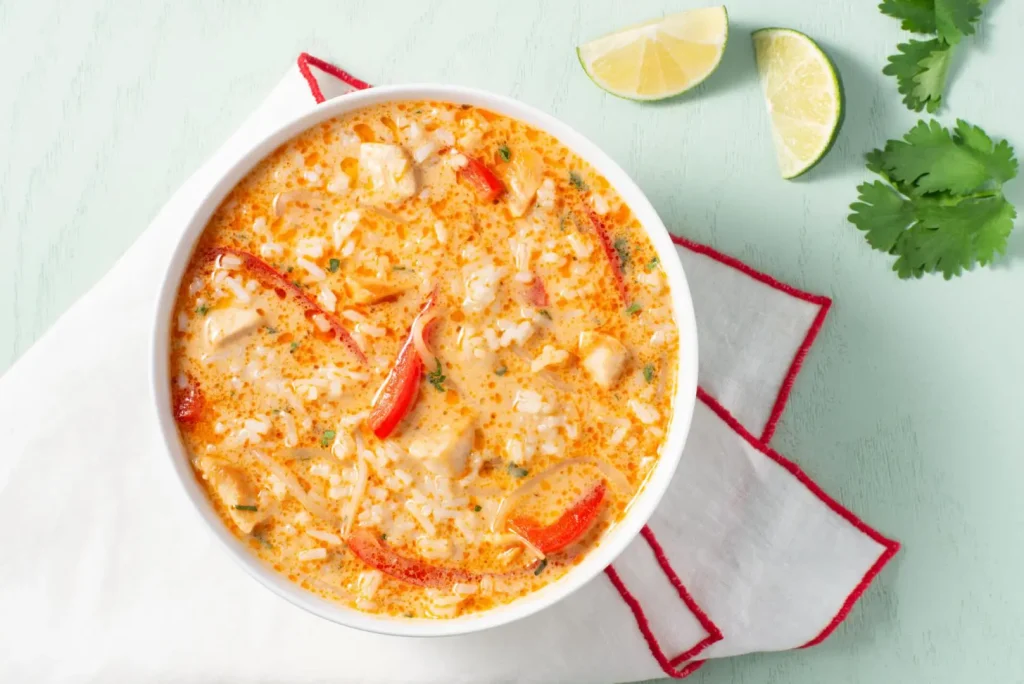 Asian food lovers who are looking for perfection made simple can try this Spiced Curry Coconut Rice. The blend of aromatic spices and creamy coconut is topped with fresh cilantro for that fall flavour in a tantalizing blend of fresh components.
Can't get enough of fresh cilantro? Then, you can also use it to prepare some Spanish Rice. This is a surprisingly quick and easy dish to put together, considering how tasty it is. In no time, you can be transporting your taste buds to the Mediterranean!
How about going extra fruity by feasting on the flavours of pineapple altogether with a delicious and diverse fruit cocktail? You can find it all in Mom's Glorified Rice, a vintage dessert dish with fluffy rice and a creamy topping. To make it even fruitier, try adding some seasonal pomegranates or cranberries.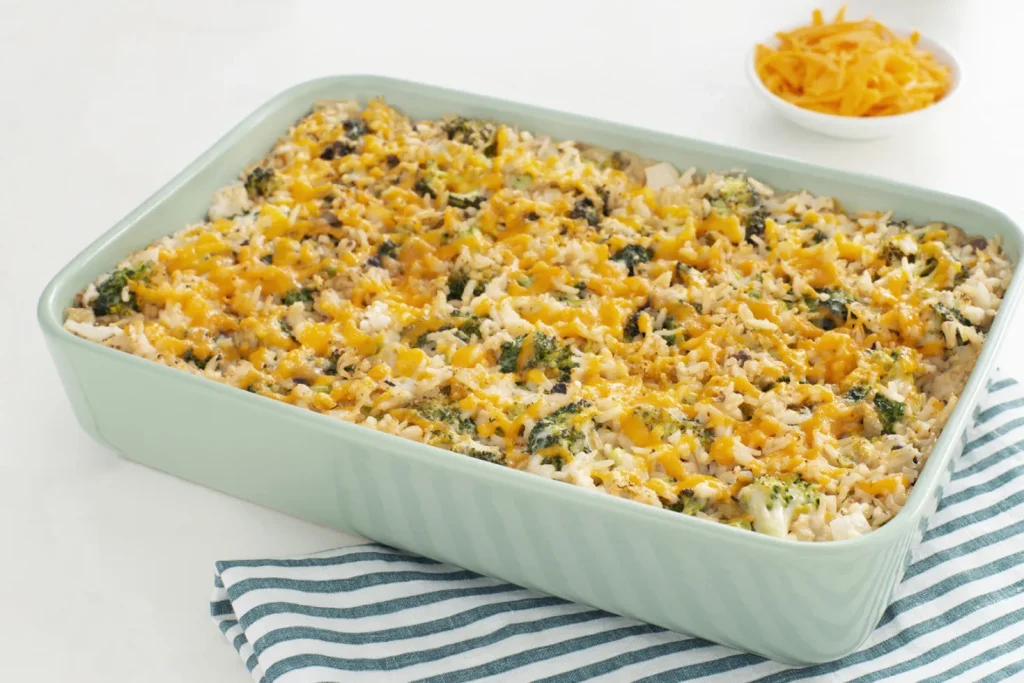 Comforting Fall Classics
When there's a chill in the air, you know it's time for some comfort food. For something creamy, cheesy, and delightfully delicious, try this Broccoli Rice Casserole. For extra creaminess with an additional autumn twist, try adding some roasted acorn or butternut squash to the dish.
But when it comes to comforting fall classics, perhaps nothing feels more warm and familiar than a Chunky Chicken Vegetable Soup. This is an easily customizable dish of assorted veggies that you can chop and change at will to get the flavour you crave most.
For more quick and easy recipes, you know where to find us!