If you have cooked too much rice than is needed for the recipe, don't toss it out! Save time and have dinner ready on the table on a busy night by freezing your favourite meals – yes, you can even freeze rice dishes. 
Minute Rice® is here to help you make quality homemade meals without taking too much time in the kitchen. Read ahead to learn how to efficiently store leftover grains and discover simple rice recipes that will use those frozen ingredients. 
What Varieties of Rice Can I Freeze?
From white rice and aromatic Jasmine rice to whole grain brown rice, throwing leftovers in the freezer works for all varieties. 
Our Ready-to-Serve Rice is conveniently portioned for quick individual weekday meals. Just heat, and enjoy fresh and delicious rice in 60-90 seconds. There's no need to freeze when you have such a quick and easy meal option!
Freezing Plain Rice
Did you know that you can freeze both cooked and uncooked rice? Freezing uncooked rice can extend its shelf life, allowing it to stay longer. This is especially true for brown rice because of the small amount of natural oils in the grains! Let us show you the best ways to freeze uncooked and cooked rice. 
How to Freeze Uncooked Rice
Having frozen cooked rice already prepared is perfect for simple dishes like skillet dishes, pilafs, stuffed peppers, rice salads and many more! Freezing cooked rice without any extra ingredients like veggies or protein is easy with these simple steps: 
Label a freezer bag, and place uncooked rice inside
Press out as much air as possible.
Lay flat and store in the freezer; this will save you space. 
When ready to eat, cook as normal- defrosting is not necessary!
How to Freeze Cooked Rice
Cook the rice per the directions, let it cool and store it in a labelled freezer bag. 
Press out the air as much as possible. 
Lay it flat and store it in the freezer to defrost easier when you are ready to use. 
Tips For Storage
Remembering the date that food was frozen is very important. To store your rice safely, write the amount of rice and the date on the label of your freezer bag.
 Make sure that you eat what has been stored longer first. 
Frozen cooked rice can stay good for up to one month! 
Sounds simple, doesn't it? When you're ready to eat, defrost the rice in the fridge, microwave or leave it on your counter until it is warmed or completely thawed. 
Defrosted Rice Recipes
Having your rice stored in the freezer is great because when you take it out and thaw it, you can use it in any dish that uses freshly cooked rice. 
Rice Bed
Make a quick bed of rice for any bowl or meal with chicken, beef, or pork. Check out some simple recipes for inspiration: 
Chicken: 15 Minute Chicken and Rice Dinner
Pork: Crispy Ground Pork and Rice
Beef: Easy Beef Stew with Rice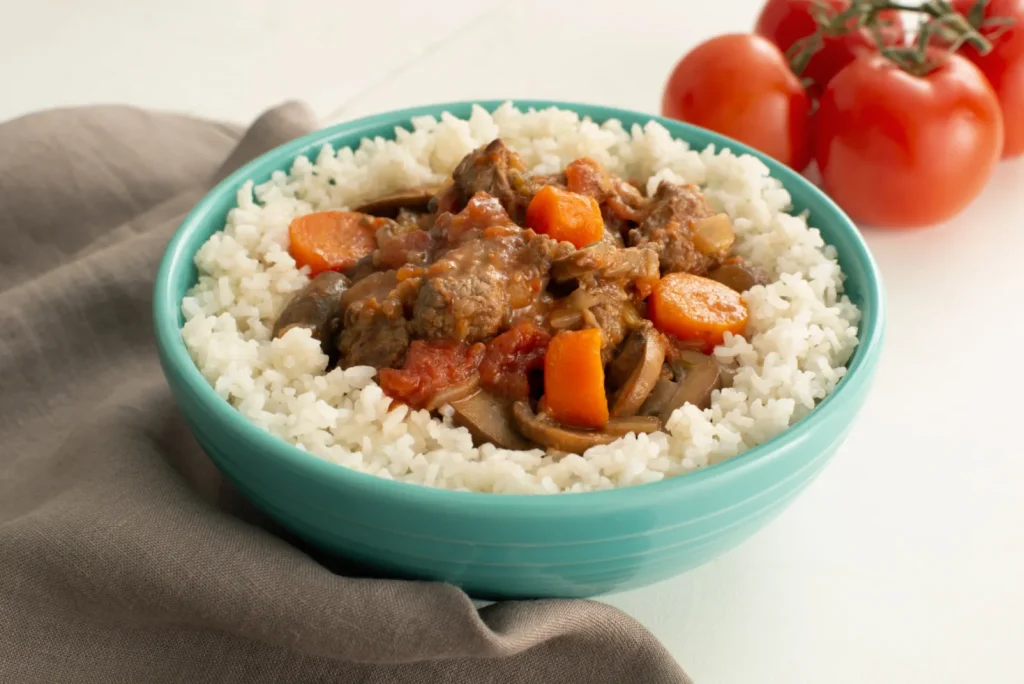 Hearty Rice Salads
Rice salads are perfect for a quick lunch or hearty dinner like this Classic Rice Salad.
Creamy Rice Soup
Mix the leftover frozen rice into your favourite soups like this Broccoli and Cheese Rice Soup.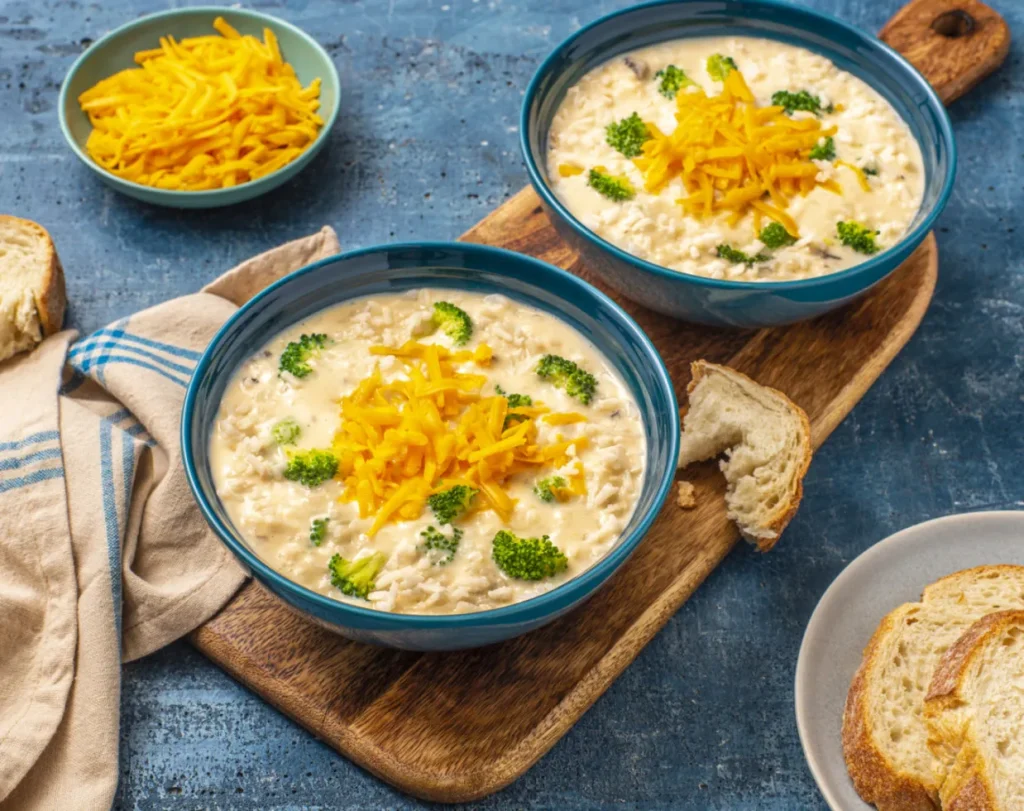 How To Freeze Rice Meals
To save even more time in your busy meal, get ahead of the game and freeze an entire meal to pull out another night. Prep your meals and freeze them for your busy weeknights.
Rice Skillets
Cooked within 30 minutes, these Rice Skillets are easy to freeze for quick weeknight meals. Check out these simple recipes with proteins like chicken, shrimp, beans or eggs.

How to Freeze
Meals can be frozen for up to a month, then defrosted in the fridge, microwave, or countertop. Follow cooking instructions and portion into individual containers for simple meal prep. Alternatively, you can store it in larger containers or freezer bags if you prefer to cook it in batches. 
Casseroles 
Throwing a casserole in the oven is a simple game-changer for busy nights! Try this delicious Tuna Casserole. We suggest prepping and freezing the casserole before cooking it in the oven for a quick meal option. Then you will have an entire meal ready when you need it most.
How to Freeze
Follow the instructions to prepare the casserole without baking it in the oven. You can place this dish directly from the freezer into the oven and cook according to the directions. Prepare for additional cook time, and heat until everything is cooked through and warm
Meatballs 
Meatballs are a great protein-packed meal to have on hand in your freezer, perfect for a quick dinner or appetizer. Keep them stored, ready to use for a shareable dish at a get-together or for a Game Day Snack. Preparing them with rice, like these Easy Porcupine Meatballs, adds a filling and hearty touch! Cook a double batch and store half in the freezer to always have some ready-to-go for snacks and meals.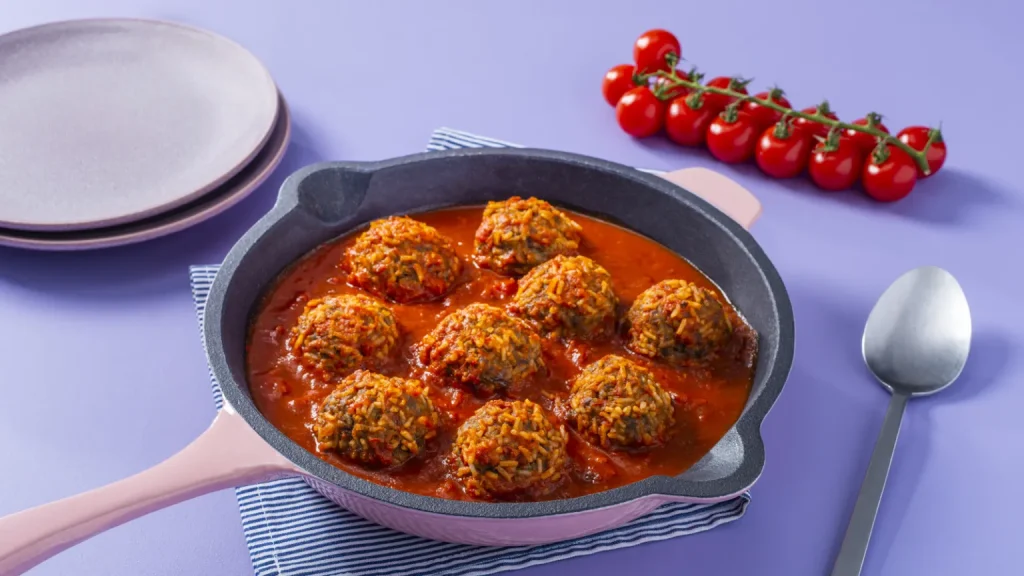 How to Freeze
Follow cooking instructions and store in smaller containers for easy meal prep or larger containers and freezer bags. They will freeze well for up to a month, then defrost in the fridge or microwave or leave them on the countertop. 
There are plenty of ways to make simple meals taste good with Minute Rice®! Enjoy meals such as Classic Fried Rice with the help of Minute Rice Premium Instant Long Grain White Rice®, and try out this Korean Style Rice Bowl for a new dinner idea.