The ideal side dish is the best way to enhance any main course. And what side dish could be better than one cooked with delicious rice? Since rice has a neutral flavour and may be combined or spiced with a wide range of tastes and textures, it goes incredibly well with practically any cuisine. It's the ideal hearty side to guarantee you will leave the table feeling happy and full.
A rice side will go well with anything, from grilled chicken to delicious shrimp or seasoned tofu! Additionally, although there is nothing wrong with going back to the basics occasionally, it's worth branching out and coming up with original side dishes. Simple white or whole-grain brown rice will always be the best option for a side dish, but we're here to broaden your horizons and to help you take things up a notch.
Remarkable Flavour
You can use rice to make any cuisine in the world, that's why we love it so much! There are delectable rice sides that may be made with a variety of components, whether you're a veggie lover, cheese expert, or a spicy, sweet, and salty kind of person.
A Classic Twist
Who doesn't love a classic cheeseburger? If you love them as much as we do, we have some great news: Our Minute Rice® Cheeseburger Rice also makes a great side! That's right, and you can make this tasty Cheeseburger Rice and pair it with your favourite main to enjoy a bit of both. Even better, you can switch up the recipe and toss in some of our Vegetable Medley Cups to sneak in more greens. It's delicious!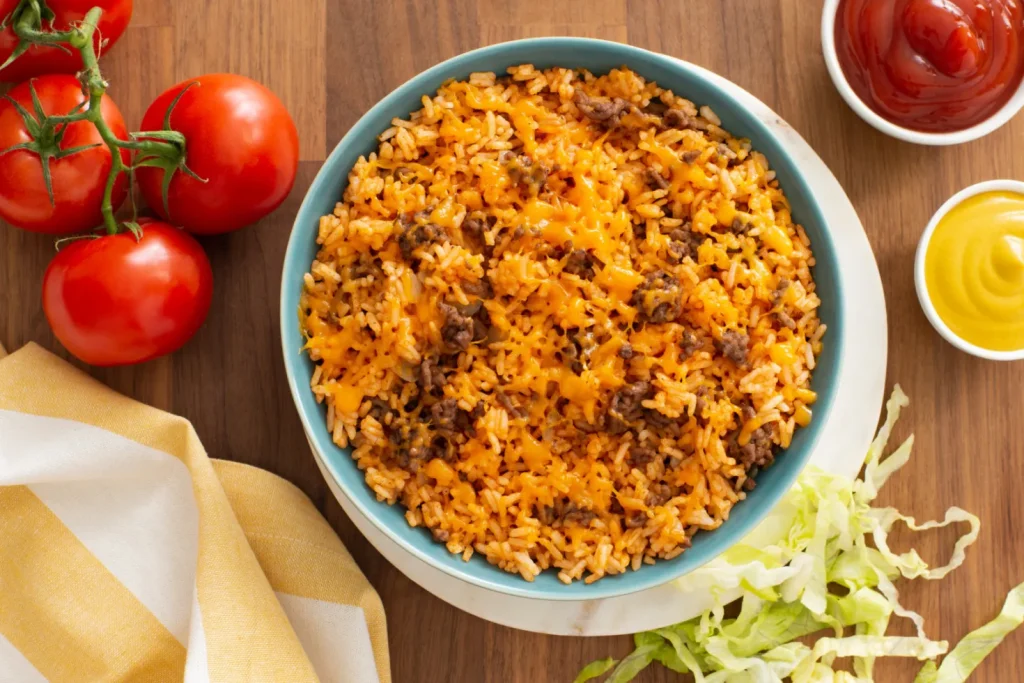 Go Bold
Finding the time and energy to prepare the gourmet meal you want can be challenging at times. You might just want to put some chicken, steak, or vegetables on the grill after a long day at the office and call it a night. However, that doesn't imply you should sacrifice flavour in your meals. A side of Long Grain & Wild Fine Herbs Rice Cup, which can be made in less than one minute,  would go fantastically with a grilled main course and add vibrant, mouthwatering tastes to your meal. 
Spicing Things Up
Hispanic Pairings
If Mexican, Cuban, Puerto Rican, or any Hispanic cuisine is on the menu for dinner tonight, this delicious Mexican Rice is a must-try and makes a perfect side. Made with Instant White Minute Rice®, green peppers, corn and Cheddar cheese, you might prefer this delicious side even more than your main dish.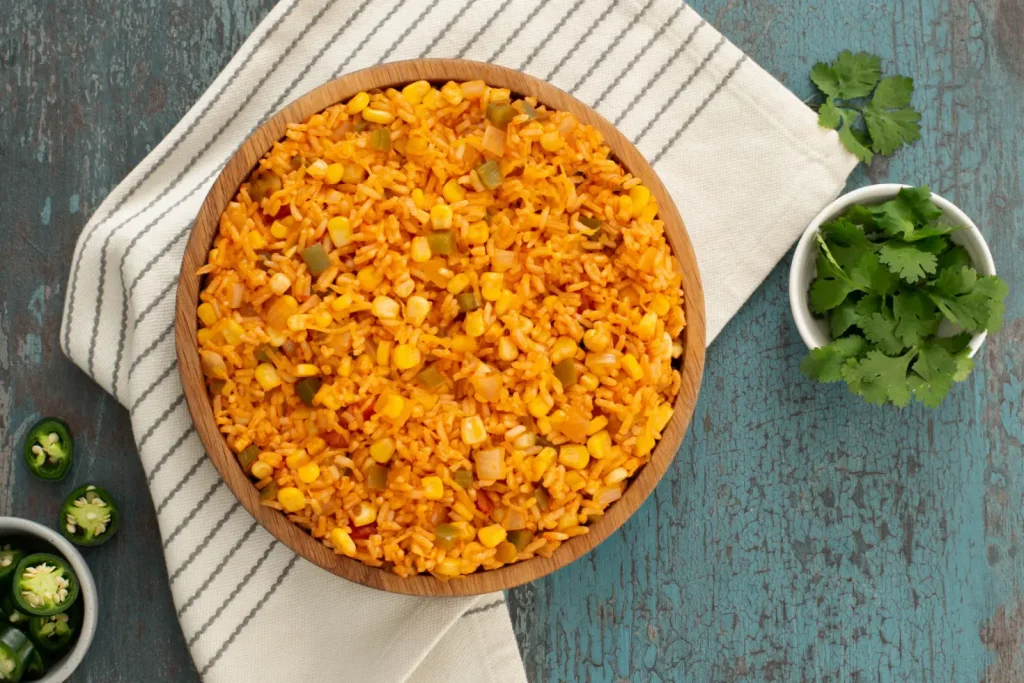 Why not try our classic Spanish Rice recipe and instead of using white rice try out our Long Grain & Wild Chicken Style Flavour Rice Cups. The chicken flavour will add some extra oomph to this yummy side.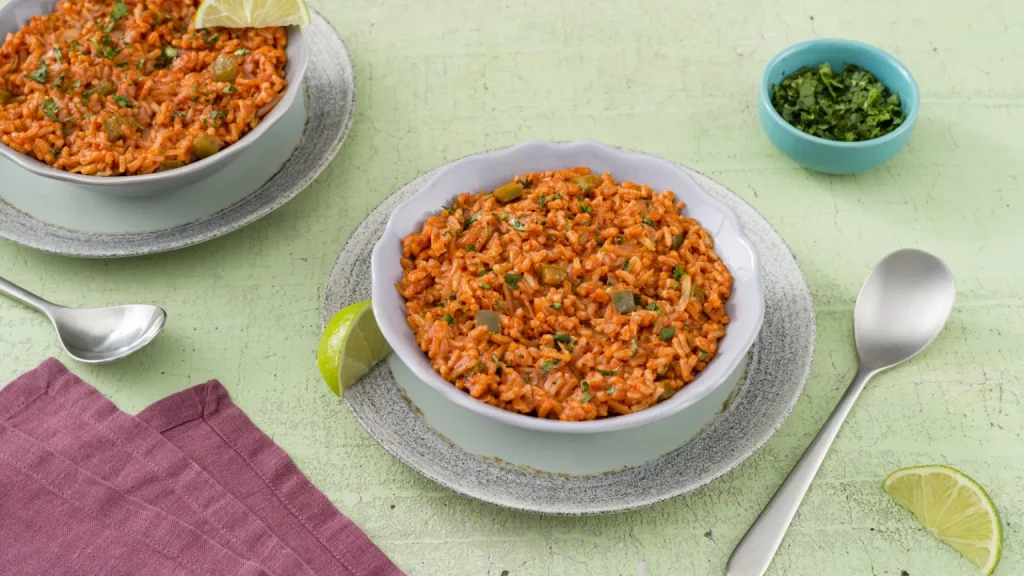 Pilaf? Yes Please!
I'm sure you probably thought rice pilaf was always a main dish. Although this is the case most of the time, a few straightforward pilaf dishes are also excellent as delicious sides. Because of this, they go well with all of your favourite dishes.
With butter, onion, cheese, chicken broth, and mushrooms, this 15 Minute Savoury Rice Pilaf is perfectly seasoned and created with Minute® Oriental Style Rice Cups. This is a fantastic side dish for many main dishes because of its strong but adaptable flavours.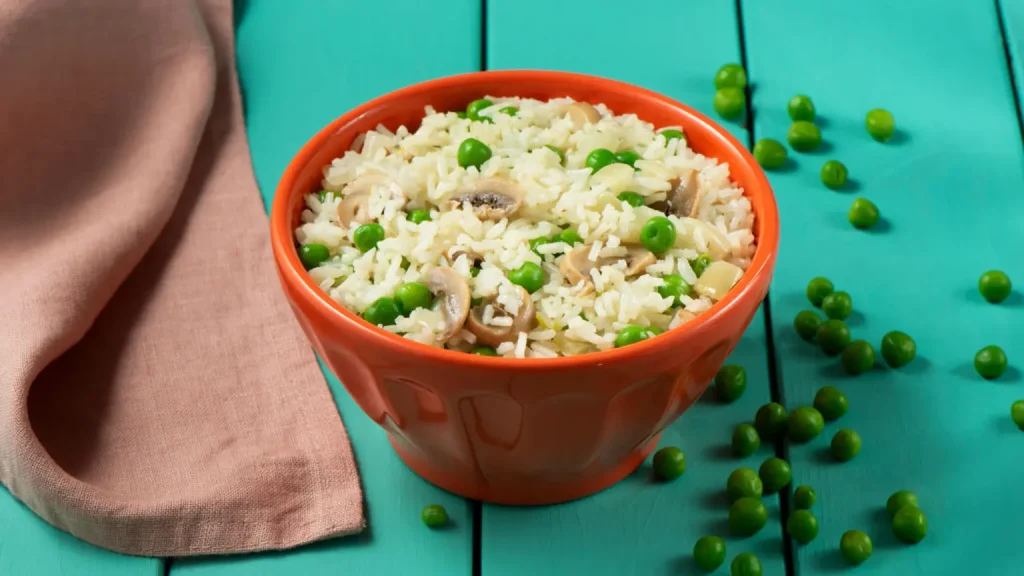 Easy and Flavour Packed
Souper Rice is not only incredibly quick and simple, but it is super versatile so that you can add any ¨cream of something¨ soup with rice and broth. It's great for pairing with main dishes like grilled shrimp or chicken or topping with preferred meats like Thai curry chicken.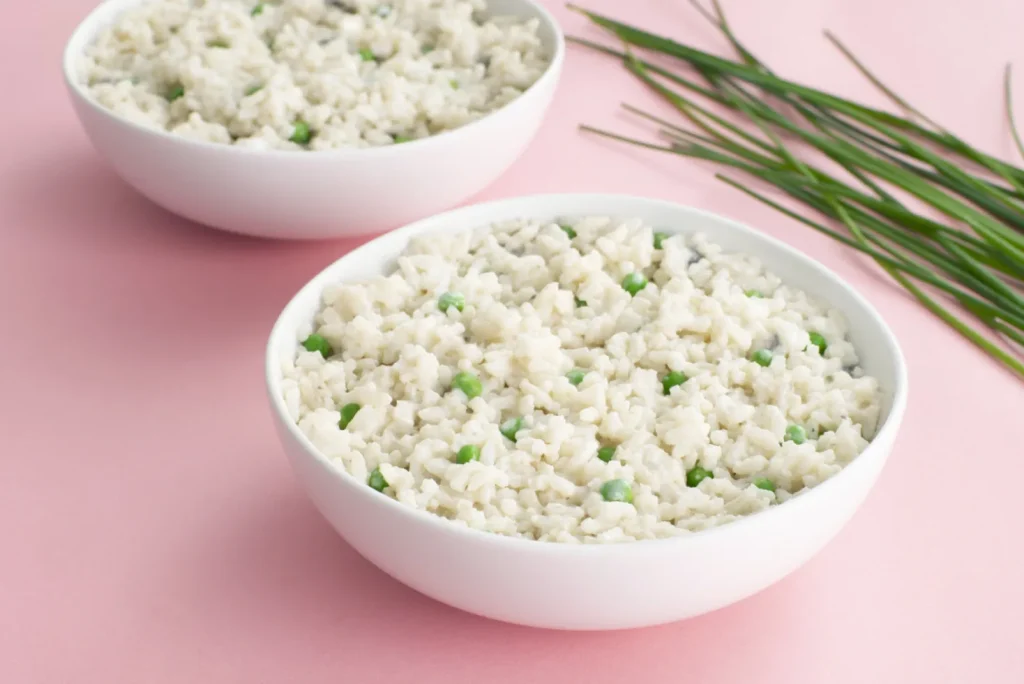 Stick with the Classics
Minute Rice® knows that Classic Fried Rice has the word classic included in the name for a reason. With a total prep time of only 7 minutes, this all-time classic makes the perfect side for anything you might be serving. Why not try our Vegetable Medley Cups instead of white rice to change things up a bit? Who knows? You might even like it better! We also have Microwave Fried Rice made with our Jasmine Rice Cups, which are the perfect addition to this all-time classic. When the cravings hit, and no other recipes will do, Minute Rice® has got you covered.
Check out our website for more delicious sides: Minute Rice